Zanzibar Cities
Zanzibar is an archipelago consisting of the main island of Zanzibar, the northern island of Pemba and several smaller coral islands. Zanzibar is an autonomous part of the Republic of Tanzania. The main island, whose Swahili name is Unguja, stretches from Nungwi, the northernmost village of the island, over 1658 km² to Stone Town, the world-famous old town of Zanzibar City. Along with Stone Town, Unguja is especially known for its cultural and natural diversity and beautiful white sandy beaches.
Especially the east coast impresses with long white beaches and coral reefs. Tourism is most pronounced on Unguja, which is why most holidaymakers spend their Zanzibar holidays here.
Pemba Island
Pemba, the "evergreen island" in the north has a size of 984 km² and is characterized by its untouched natural beauty. Infrastructure and tourism are significantly less available here. Pemba is considered an insider tip for diving enthusiasts on Zanzibar holidays. The island's capital is Chake Chake. There is a ferry connection between Zanzibar and Pemba. Smaller local flights are also available.
Chumbe and Chapwani
Smaller islands include Chumbe and Chapwani, where comfortable accommodation is available. Prison Island and Snake Island, on the other hand, are more suitable for day trips.
Which cities are good destinations for Zanzibar trips?
The political, economic and cultural center of the Zanzibar archipelago is Zanzibar City, the capital on the west coast of Unguja. The population is currently 819,944 (2022).
Zanzibar City is a port city with a glorious past as its port was once the trading center of the Indian Ocean. Between bazaars and mosques, there is a hustle and bustle in the labyrinth of streets in the capital these days. The main attraction is the historic old town of Stone Town, which has been declared a World Heritage Site by UNESCO. Stone Town's magnificent buildings were built of coral rock in the 19th century. Arabic, Indian and European influences make these buildings unique.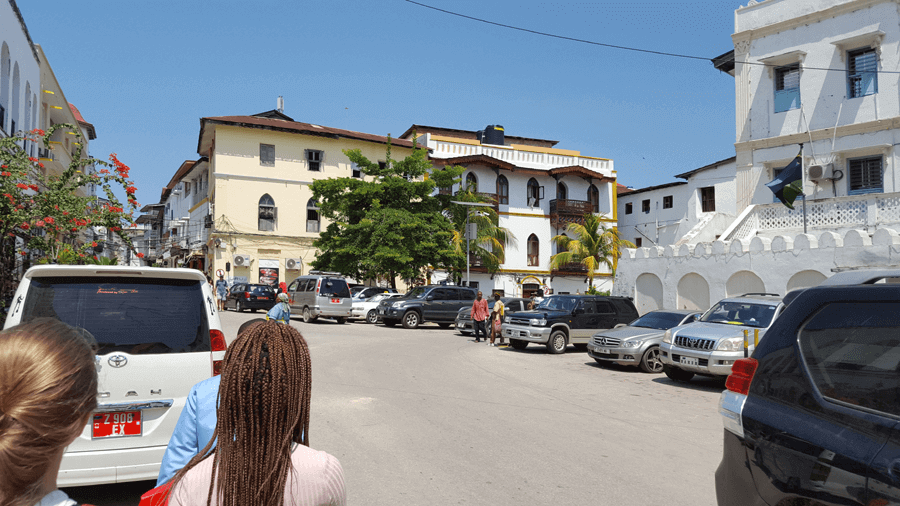 Chake Chake
In addition to Zanzibar City, only Chake Chake, the unofficial capital of the island of Pemba, is worth mentioning as a larger city. The population here is about 22,000. Chake Chake has a seaport and is the administrative center and heart of Pemba. The image of Zanzibar is otherwise primarily characterized by smaller villages, which gives a Zanzibar holiday a special charm.